Established for 20 years, carefully selected quality goods.
For more than 20 years, our company has expanded our diamond and jewelry trade from within Japan, to Hong Kong, and on to the global stage. Our long standing experience as well a discerning eye for high quality, timeless pieces enables us to keep hot ticket items regularly available to our clients.
The largest company in the diamond and jewelry industry, occupying 60% domestic market share for precious metals recycling.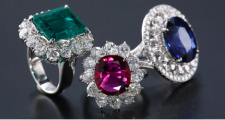 With our strong position within the Japanese market, occupying 60% market share, we buy large quantities from jewelry manufacturers and end users alike, acquiring pieces that never would've been thought to be recycled from another time. We can then offer these spectacular pieces at lower costs to our clientele.
A multitude of inventory coming in from our vast global network.
Unwavered from fashion trends of the moment, we routinely offer buyer favourites and an assortment of hot ticket items that fit the needs of our customers. Our network of domestic and global branches ensure we always have an assortment of stock available.
Diamond and Fine Jewelry Associations, Organization Memberships.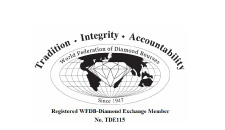 In order to ensure reliablity and client trust, NET JAPAN (HONGKONG) has joined membership to a number of accredited organizations. These include diamond and also jewellery associations like the WFDB, JJA, HKJMA, RJC etc.
---

■ What NET JAPAN (HONG KONG) can do for you
Buying and selling of Diamonds, Fine Jewelry,and Brand Watches.
We also actively participate in auctions and jewelry exhibitions.
Please don't hesitate to contact us for more information.